The good news: Some of these protocols like AirPlay, Google Cast and Miracast come built-in with most of the devices you already have. This means quick and easy screen mirroring to compatible devices.
The bad news: These protocols are only compatible with devices that use the same protocol. That means you can't, for instance, screen mirror an iPhone to a Windows PC or a Windows Surface Pro to an Apple TV without a third-party screen mirroring solution. They also tend to create a number of problems on your network (detailed in the sections below).
These issues limit screen sharing, especially in collaboration hotspots like schools and businesses. It's a big reason why more complete, inclusive screen mirroring solutions have become so popular.
Learn more about native streaming protocols and a reliable, all-in-one alternative.
When to Use AirPlay, Google Cast, Smart View, Miracast and SSP (Ditto)
It can be confusing to figure out when to use these protocols or when to search for an alternative. We break down when to use each screen mirroring protocol below:
Bonus: There are 9 things you must know before picking a screen mirroring solution. Find them here.
When to use AirPlay
Most Apple devices come equipped with AirPlay. iPhones, iPads, Macs, HomePods and Apple TV all use AirPlay to wirelessly send and receive content.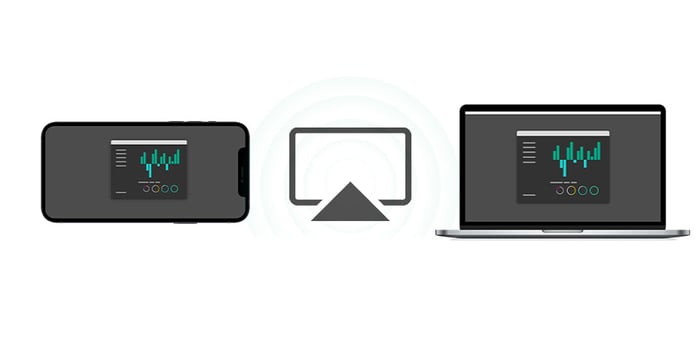 If you only own Apple devices, you can probably stick with using AirPlay to screen mirror. Here's what you can screen mirror and stream with AirPlay:
Screen mirror iPhone to Apple TV

Screen mirror iPhone to Mac*

Stream audio from iPhone to HomePod

Screen mirror iPad to Mac*

Screen mirror iPad to Apple TV

Stream audio from iPad to HomePod

Screen mirror Mac to Apple TV

Stream audio from Mac to HomePod
*AirPlay mirroring an iPhone/iPad to Mac is limited to certain devices and is only available on macOS Monterey and macOS Ventura.
The problem: Non-Apple devices are not equipped with AirPlay. As mentioned above, people with other device types will not be able to share content wirelessly using AirPlay. Additionally, AirPlay isn't ideal if you have a complex or secured network like most schools and businesses. AirPlay requires Bonjour and multicast traffic to be allowed on your network.
AirPlay is also limiting when you have separate networks. If you have employees on one network and guests on another, or students and teachers on separate networks, they wont be able to share. The sending and receiving devices must be on the same network. Additionally, AirPlay doesn't provide advanced customization options that allow you to determine how and what you mirror. Other screen mirroring products like Ditto help resolve these issues.
When to use Google Cast
Google Cast, sometimes called "Chromecast built-in" or simply "Cast" is the native screen mirroring protocol common in Google devices, Android and Chrome operating systems, and some apps. Chromecast built-in is the Google streaming protocol for many smart TVs and media players.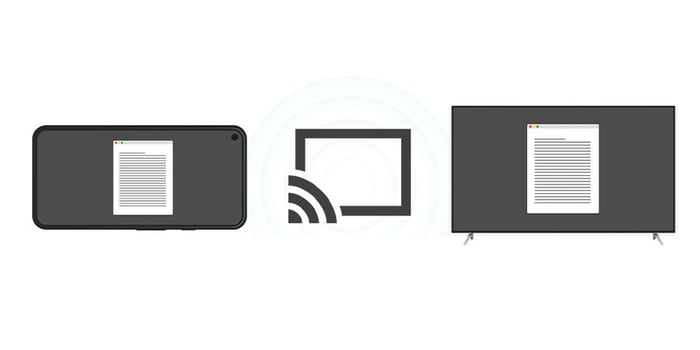 Google Cast is a good option when you just want to mirror your Android phone or Chromebook to your smart TV. However, your smart TV must have Chromecast built-in for this to work.
Here's what you can screen mirror and stream with Google Cast. Remember that this only applies when the sender and receiver devices are equipped with Cast capabilities. Not all TVs and Android phones come equipped with Google Cast.
Screen mirror Android phones to TVs

Stream audio from Android phone to Google smart speaker

Screen mirror Android tablet to TVs

Stream audio from Android tablet to Google smart speaker

Screen mirror Chromebook to TV

Screen mirror from Chrome web browser to Chromecast built-in

Stream audio from Chrome web browser to Google smart speaker

Casting to a Chromecast digital media player plugged into a TV HDMI port
If you require security features, look for an alternative to Google Cast. The built-in protocol doesn't offer vital security features for schools and businesses, and connections cannot cross VLANS.
When to use Smart View
Smart View is essentially Samsung's version of Google Cast or AirPlay. Smart View uses the Miracast protocol. It comes equipped as a native setting in Samsung phones, tablets and laptops.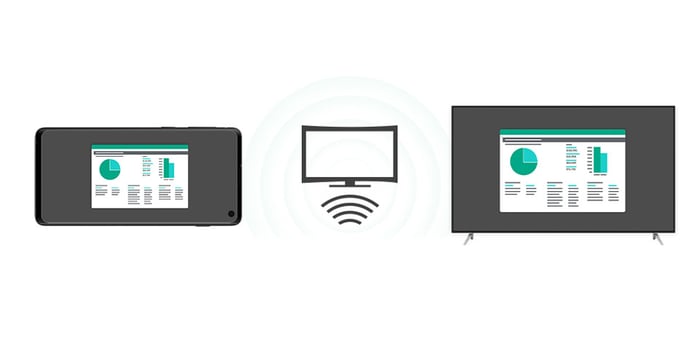 Use Smart View if you want to mirror your Samsung mobile device or laptop to a Samsung TV or other Samsung display. Do not use Samsung Smart View if you need compatibility with a wider range of devices or if you need a screen mirroring solution that's secure and scalable for heavy usage in places like schools and businesses.
When to use Miracast
Miracast is available on certain Windows and Android devices. Use Miracast when you want to screen mirror an Android or Windows device to a Miracast-enabled TVs or devices.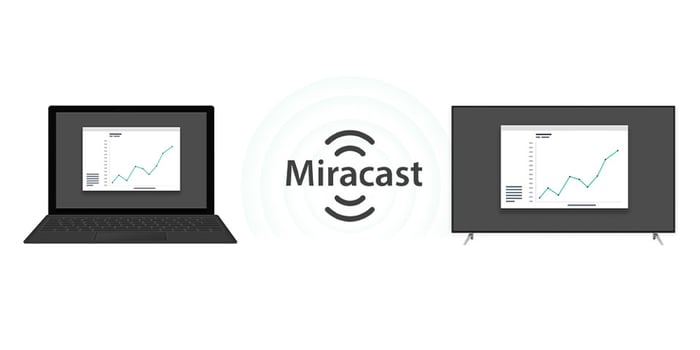 While this is an acceptable option for home use, Miracast is not suitable for large organizations due to poor security measures and compatibility limitations.
When to use a non-native screen mirroring solution like Ditto
If you want more robust features, need greater screen mirroring compatibility, require a network-friendly alternative or want a scalable solution, there are third-party screen mirroring options for you.
Ditto is a screen mirroring software solution that works on common hardware receivers like Apple TV and Windows devices. The Ditto screen mirroring protocol, called SSP, is compatible with a wide range of device types, offers security features and is centrally managed for administrator convenience. For more information on Ditto and other purpose-built screen mirroring solutions, see Screen Mirroring Products.
Pros of using a third-party solution over native screen mirroring protocols:
Reliable security options

Accommodates numerous device types in any environment

Works with complex networks

Centrally managed and scalable

Additional robust screen mirroring features and customizations