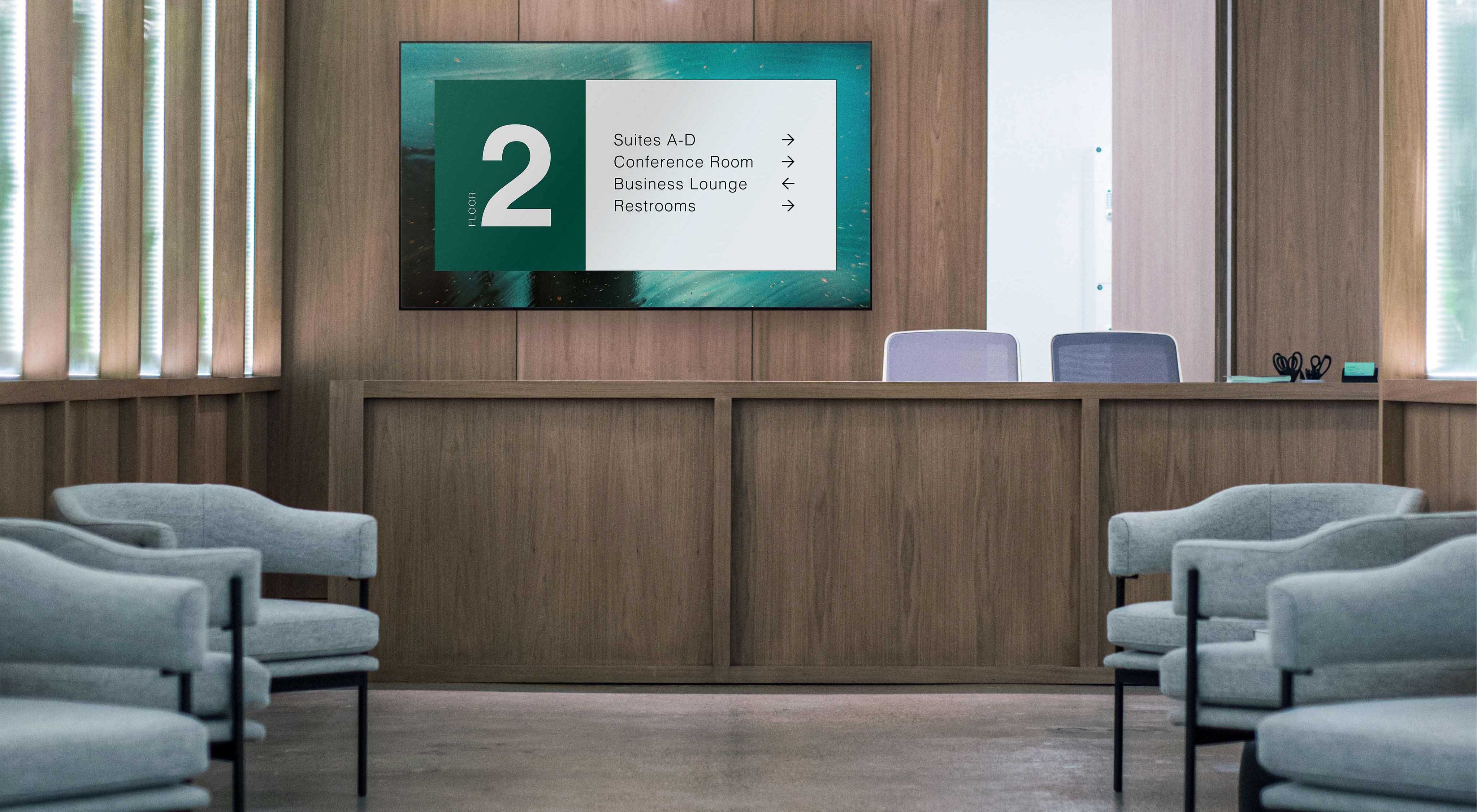 Slideshow apps like PowerPoint, Google Slides and Keynote are the perfect tools to create high-quality digital signage. Slides are meant to be shared with others. When done right, you can transform a slide into a great piece of digital signage for your displays.
This article shows you how to create digital signage assets from the same slideshow software you've used for years. You'll learn how to create compelling digital menu boards that customers love. We'll even tell you how to breathe life into that slideshow presentation that bored your colleagues to death so you can create better digital signage.
Jump ahead:
We'll also tell you how to export and upload these slides to get them on your displays. If you're looking for an easy way to create and display digital signage, you should know that many signage solutions offer a built-in content management system (CMS) with templates that allow you to design, organize and deploy signage. Ditto digital signage is a great example of this.
Whatever your preferred app, a slideshow presentation is a perfect way to begin designing quick and beautiful digital signage. PowerPoint, Google Slides and Keynote all contain powerful design tools and offer multiple ways to integrate slide content with a digital signage solution.
If you're looking to start designing and displaying impactful digital signage content, you're in the right place. Follow our useful guides below to learn everything you need to turn a simple slide into an actionable sign displayed on a screen for all to see. We've done the research, laid out the steps and even designed free templates for you.
Here's how to turn a slideshow into digital signage:
Create digital signage from Microsoft PowerPoint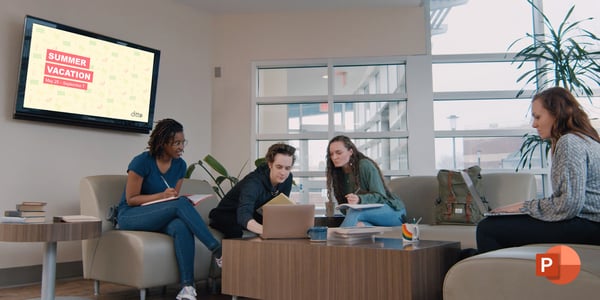 Don't get bogged down in a bunch of Microsoft settings. Learn how to quickly set up your slides, configure your aspect ratio and correctly export them using this guide for creating digital signage from PowerPoint.
Create digital signage from Google Slides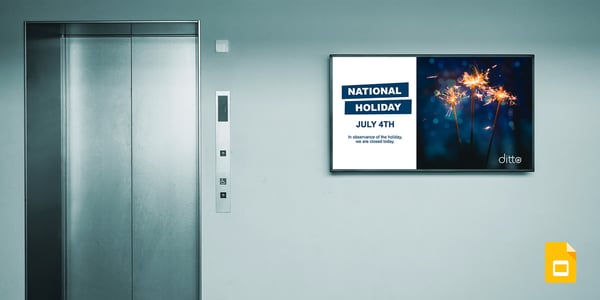 Google Slides makes creating content simple and collaborative. Stored automatically in your Google account, easily access presentations, import PowerPoints and export slides to the format you choose. Learn how in this guide to creating digital signage from Google Slides.
Create digital signage from Apple Keynote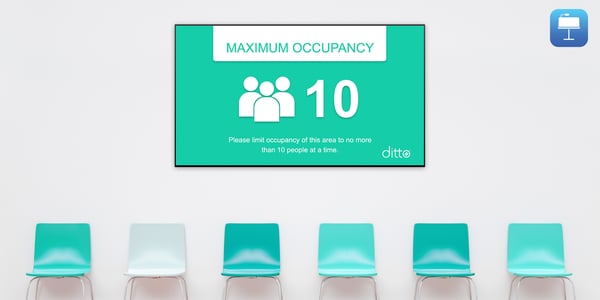 Free for any Apple device, Keynote offers an intuitive and easy-to-use set of tools to make beautiful presentations. Turn these into equally beautiful digital signs with creative animations, compelling transitions and a robust set of export options. Learn how in our guide to creating digital signage with Apple Keynote.
Skip the guides, get free templates
Each of these guides includes free digital signage templates for the slideshow app of your choice. Templates kickstart your design process and speed up your workflow. Get them now to make content that's designed well and can be implemented quickly.


Looking for a way to create digital menu boards instead?
Here's how to turn a slideshow into digital menu boards: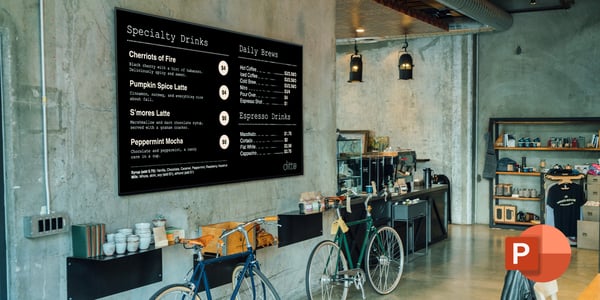 Survival in the retail and food industry might depend on your ability to quickly create and edit eye-catching digital menu boards. It's that important. Learn how to do it yourself with these guides:
Free digital menu board templates
Skip the guides altogether and get our free professionally designed digital menu board templates. Made for PowerPoint, Google Slides and Keynote, these templates will save you time, speed up your workflow and give your business the professional look it needs to attract paying customers.