Share wireless anywhere on campus.
The days of cables, adapters and expensive hardware are behind us. Squirrels offers one simple way for the most common device types to connect to the big screen. Sharing content wirelessly has never been easier.
Highly compatible
Works with iOS, macOS, Windows, Chrome OS, Android and iPadOS.
Scalable
Easy to deploy and manage through a centralized account portal.
Easy to use
Zero user training required. Simple connection instructions are displayed on-screen.
Explore our higher education technology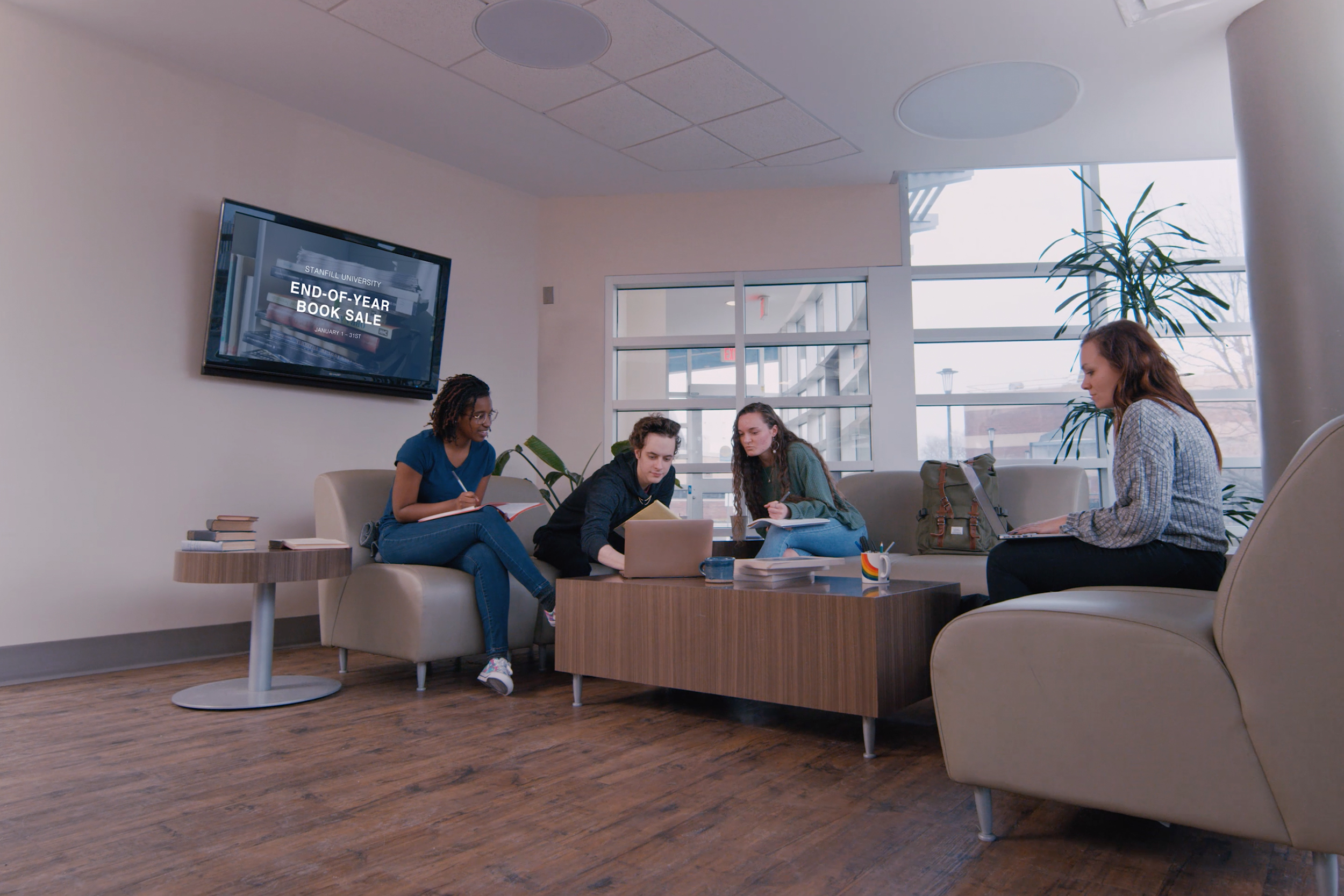 Ditto
All-in-one screen mirroring and digital signage tech for the places you meet and the places you learn.
Signage included
Deliver your messages to everyone one campus with digital signage on your displays.
Proven success in higher education
Wake Forest Cuts the Cord with Wireless Screen Sharing Technology
Wake Forest University said goodbye to the cables and adapters that made it difficult for students, faculty and guests to present on campus.
University of Illinois Presents Wirelessly with Ditto
The University of Illinois ditched outdated HDMI cables and adapters for a wireless presentation technology. Here's how.
Powering collaboration
Join others using Squirrels technology.

What customers are saying
"This product worked well and the price was reasonable. The faculty who have used it like it better than the more expensive product that is used campus wide."
– ADMIN SERVICES COORDINATOR
"Most importantly, it allows professors to be untethered. They can move around and talk with smaller groups. And it gives students an opportunity to share their work without getting up, walking across the room and plugging in."
– INFORMATION SYSTEMS MULTIMEDIA TECHNICIAN, WAKE FOREST UNIVERSITY
"What drew me to Ditto is how it provided a simple, common interface for exist robust, economical hardware."
– AV TECH SPECIALIST, UNIVERSITY OF ILLINOIS