Reflector Student
Regularly
A Reflector 4 companion app for iPhone and iPad
Reflector Student makes classroom screen sharing easier. It allows student devices to connect to Reflector 4 over restrictive school networks. Better yet, students get a live view of mirrored classroom devices in the app.
Keep students engaged and connected from anywhere in the classroom. Boost your Reflector 4 screen mirroring experience with Reflector Student on iOS and iPadOS.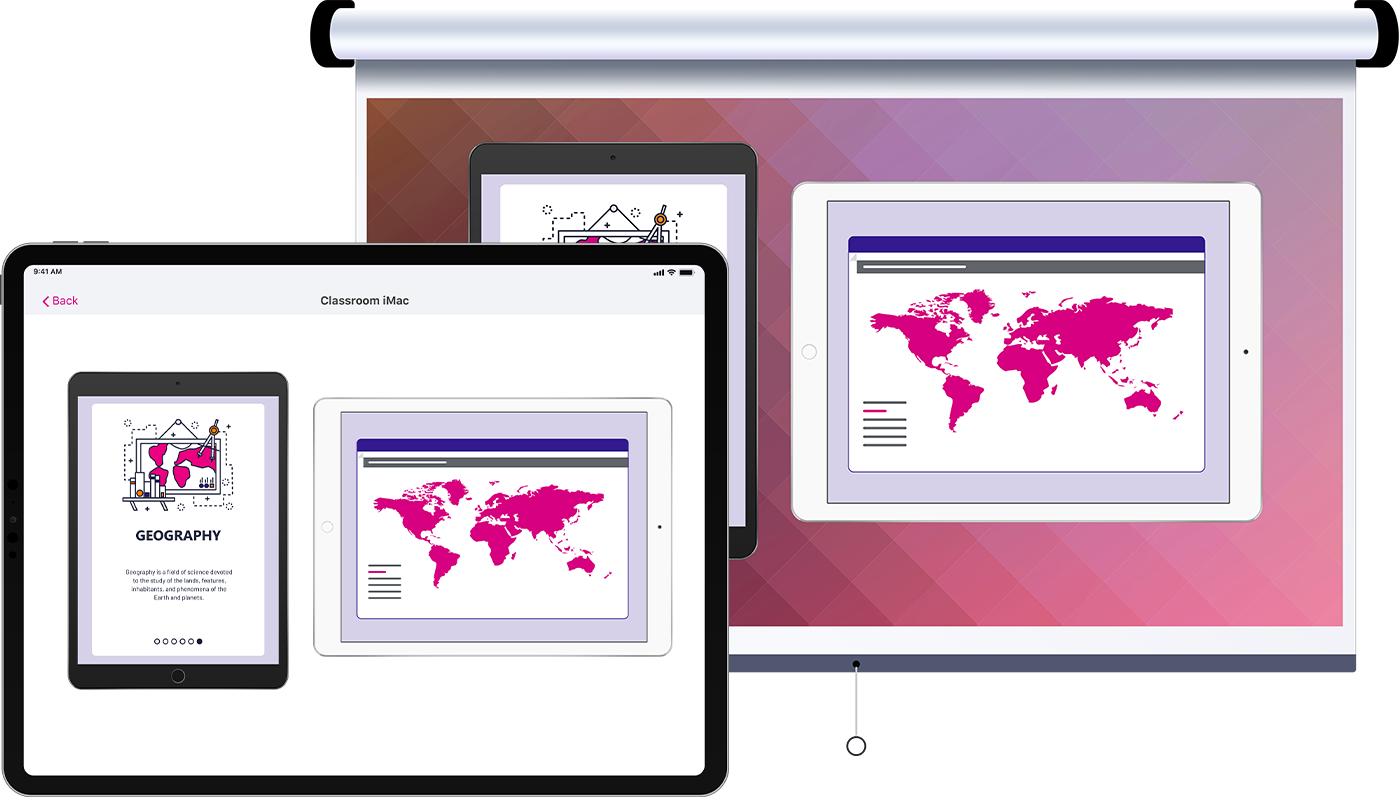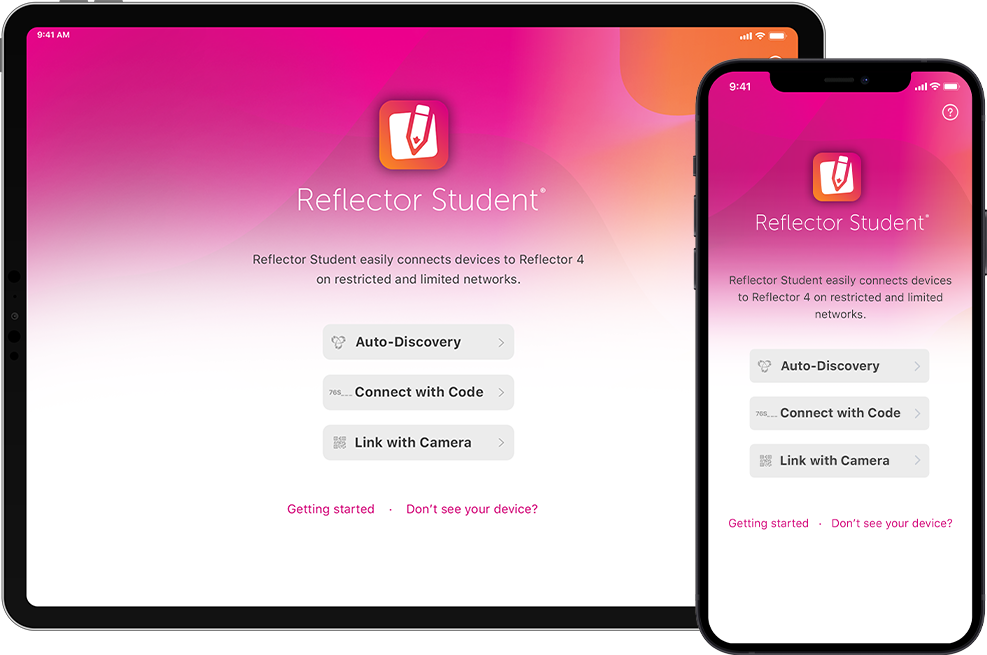 Quick Pairing
Use Quick Connect Codes®, Bluetooth, QR codes or network auto-discovery to pair Reflector Student to Reflector 4.
View Mirrored Devices
Reflector Student shows a live view of other devices connected to Reflector 4: iPhones, iPads, Chromebooks, Windows and more.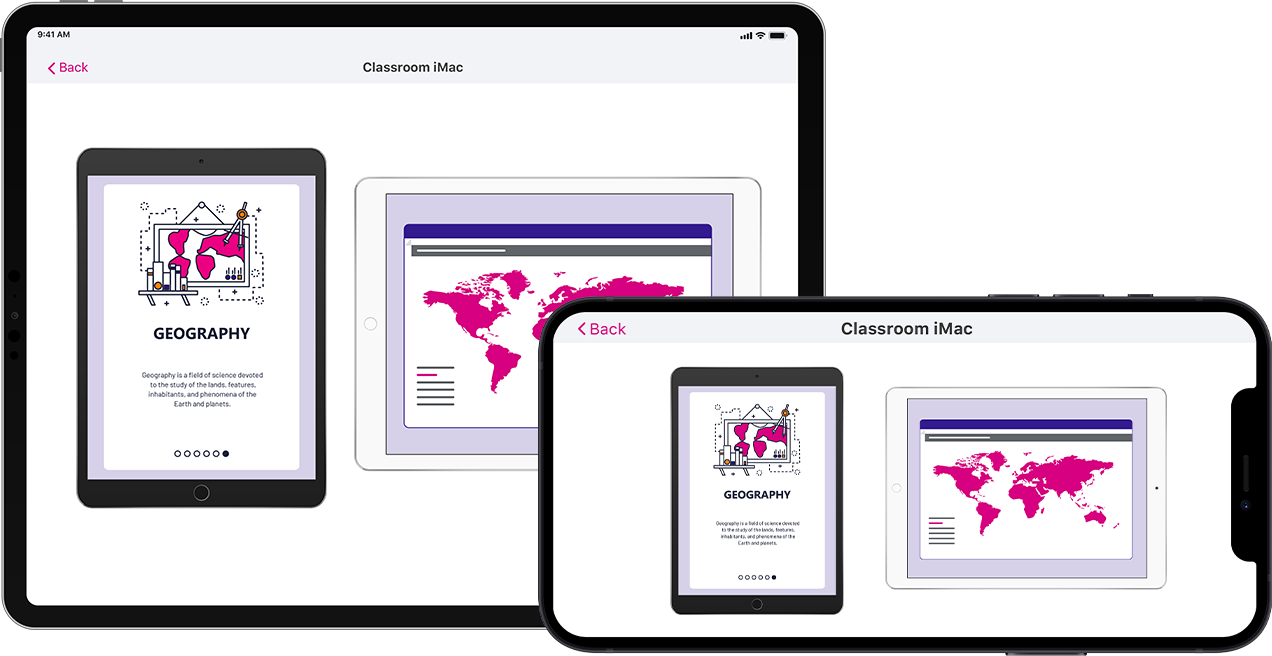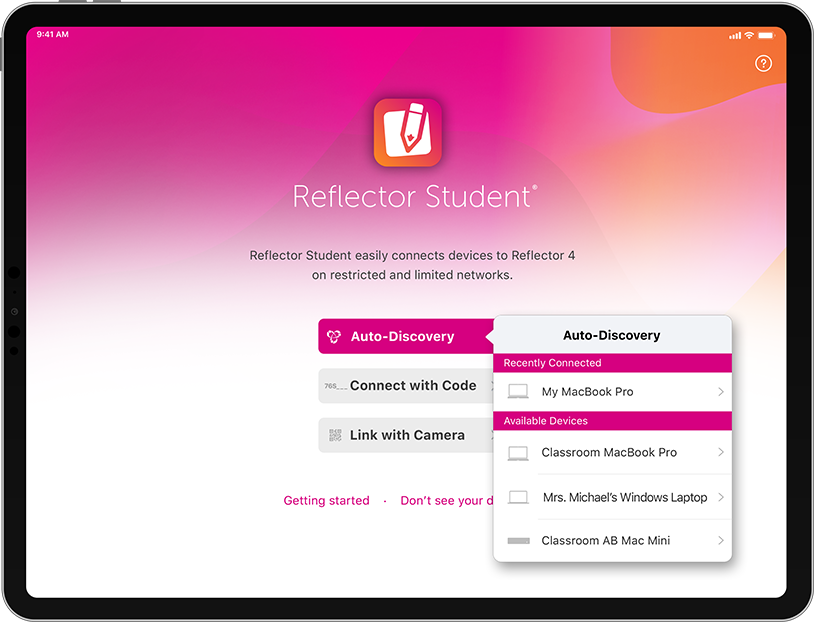 Connecting Made Easy
Some schools use separate networks for student and teacher devices. This prevents native screen mirroring between those devices. Reflector Student allows students to connect to Reflector 4 in almost any environment. Using Bluetooth and network auto-discovery, Quick Connect and QR codes, students quickly and easily pair with Reflector 4.
Once paired, mirroring across subnets and tricky networks is a breeze. The paired destination automatically shows in the AirPlay list on the student device.
Make Shared Content More Accessible
The Reflector Student app shows all of the devices that are mirrored to the teacher's Reflector 4 software. No more squinting at classroom screens from the back of the room! Seeing shared content in collaborative environments is easier than ever with Reflector Student.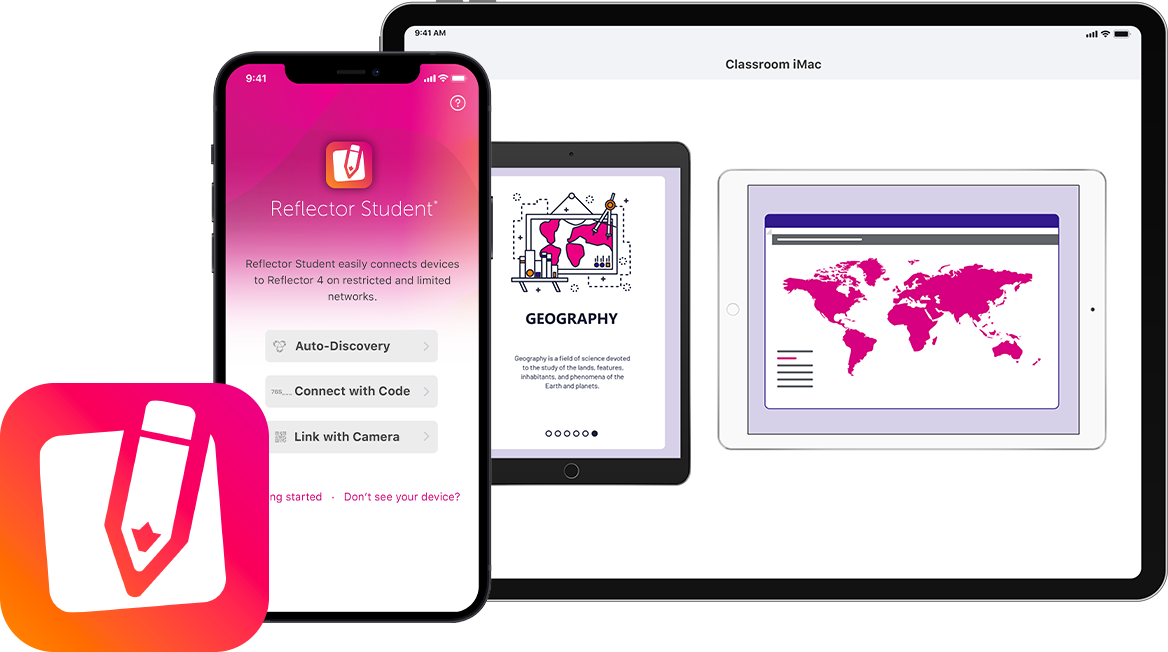 Download Reflector Student