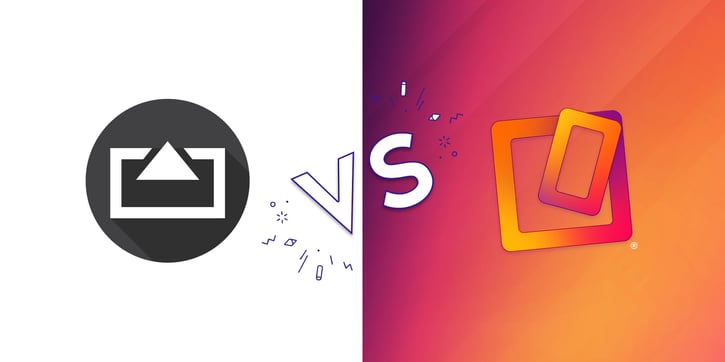 Have you ever tried to display your phone or tablet on another device screen but couldn't because of incompatible technology? Luckily, there are apps that turn your laptops and TVs into wireless receivers that allow you to easily screen mirror your favorite devices.

With so many options, it can be hard to choose the right one for you. In this article, we break down two well-known screen mirroring receiver apps — Reflector and AirServer — to help you make the best decision.
Jump ahead:


Need a crash course on screen mirroring?
Screen mirroring technology is used to wirelessly display a phone, tablet or computer screen on another device. Screen mirroring is a popular tool used to present, record screens and much more.
Learn more about screen mirroring here.
How do Reflector and AirServer compare?
Reflector and AirServer are two popular screen mirroring receiver apps. Devices running Reflector and AirServer software are able to receive incoming mirroring and streaming connections from various devices, including iPhones, iPads, Chromebooks, Android devices and Windows tablets.
Protocols
Both Reflector and AirServer offer cross-platform compatibility. They are compatible with AirPlay, Google Cast and Miracast protocols. These protocols are used by your favorite devices — iPhone, iPad, Chromebook, Android, Mac and Windows devices. You can share all of them to the big screen without worrying about cables or compatibility.
Reflector also receives connections from devices running AirParrot for a seamless and more robust content-sharing experience.
Recording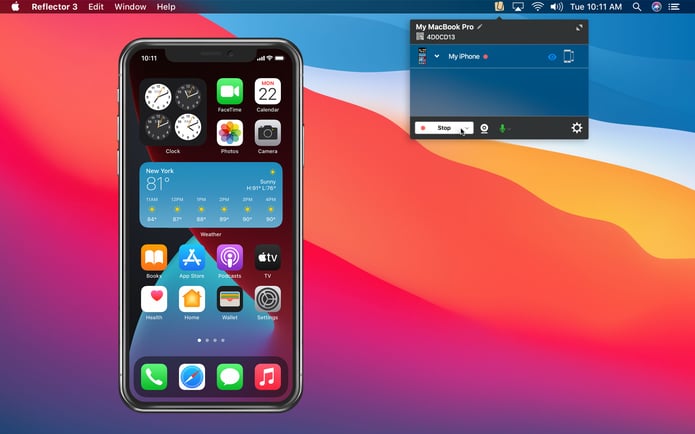 Reflector and AirServer allow you to record your mirrored devices. With Reflector, you can customize the recording background color and video quality. Reflector also allows you to take high-resolution screenshots of your device directly from the app. You can add a webcam video or a voiceover to the recording for a personal touch. Connect multiple devices to Reflector to record them at the same time. See how to record tutorial videos with voiceover narration using Reflector.
AirServer has a few recording options as well. You can change the contrast, hue, and other display settings, and you can add voiceover to the recording.
Customization
Both Reflector and AirServer offer customization options.
With Reflector, you can customize device frame and color. There are a number of frame options to choose from, or you can choose to have no frame. Reflector offers orientation options, including automatic or forced rotation. Additionally, you can dictate how your mirrored device is displayed on-screen. If you have a number of windows open, Reflector allows you to always keep the mirrored device on top of other windows when needed.
With AirServer, you can customize display settings, including contrast and brightness.
Education
Screen mirroring is heavily used as a collaboration tool in classrooms. It makes it easy for students to share their work. Reflector and AirServer allow you to display multiple devices of any type at the same time. This makes showcasing student projects and assignments in group settings more engaging.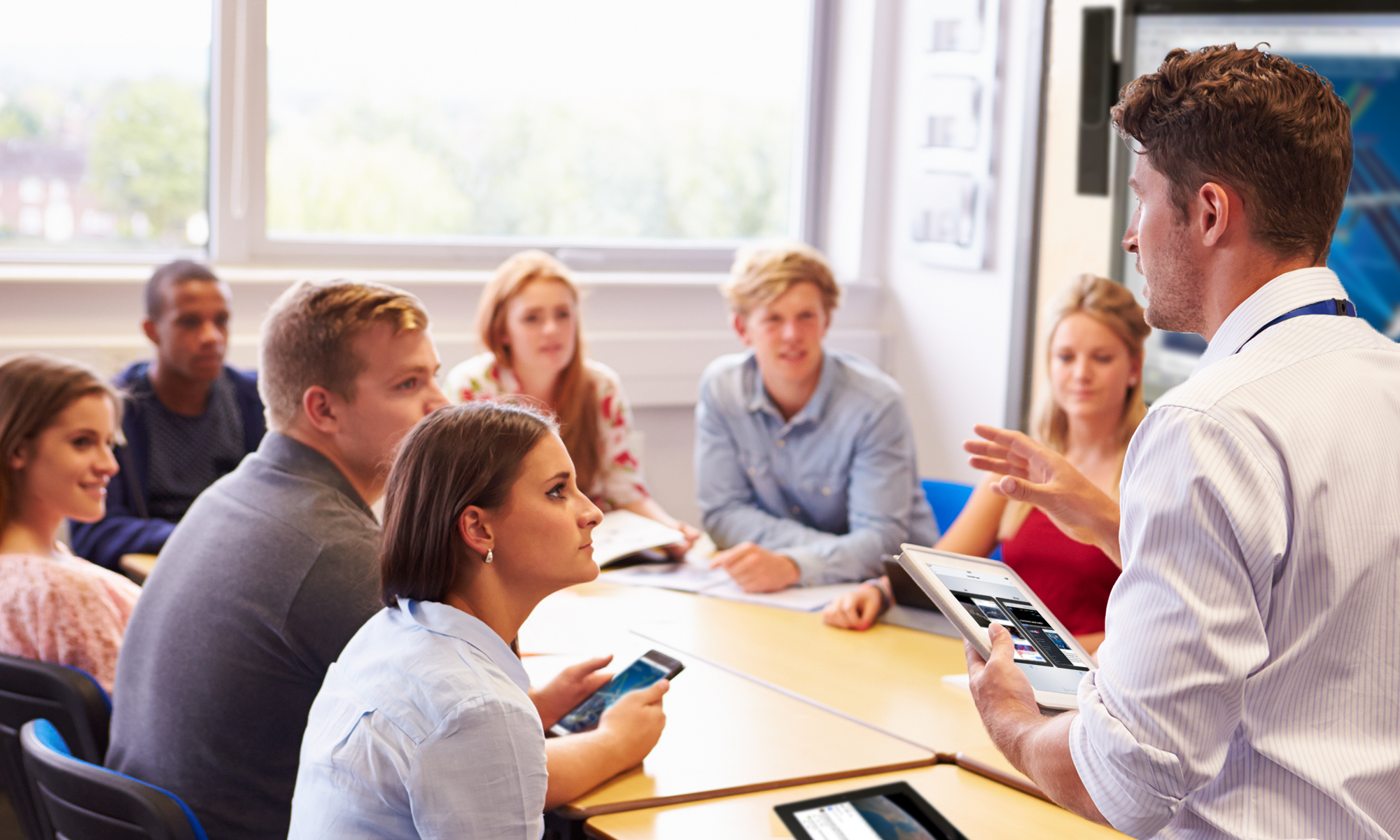 There are two versions of Reflector — one for consumers and one specifically designed for the classroom. The classroom version, Reflector Teacher, has all the same great features of Reflector, but it includes preconfigured settings ideal for education. It also includes iOS companion apps for students and teachers.
The Reflector Student companion app simplifies the mirroring connection process for students by enabling device discovery across subnets. This is important in schools with restrictive networks. It also allows students to see all the other devices connected to Reflector Teacher to help boost collaboration from anywhere in the room.
Reflector Director is an iOS app that teachers use to remotely control Reflector Teacher. This app enables teachers to maintain mobility in the classroom and control what's on the screen from their mobile device. They can quickly show, hide or emphasize devices, preview screens and change frames.
AirServer offers AirServer Connect, an app for iOS and Android devices. Like Reflector Student, this app enables device discovery across subnets. AirServer does not give the option to hide or display connected devices, which means that all connected devices will automatically be displayed. This limits control on the teacher's end.
See how teachers use Reflector + a phone or tablet to replace document cameras and classroom visualizers here.
Done comparing? Get Reflector today
Gaming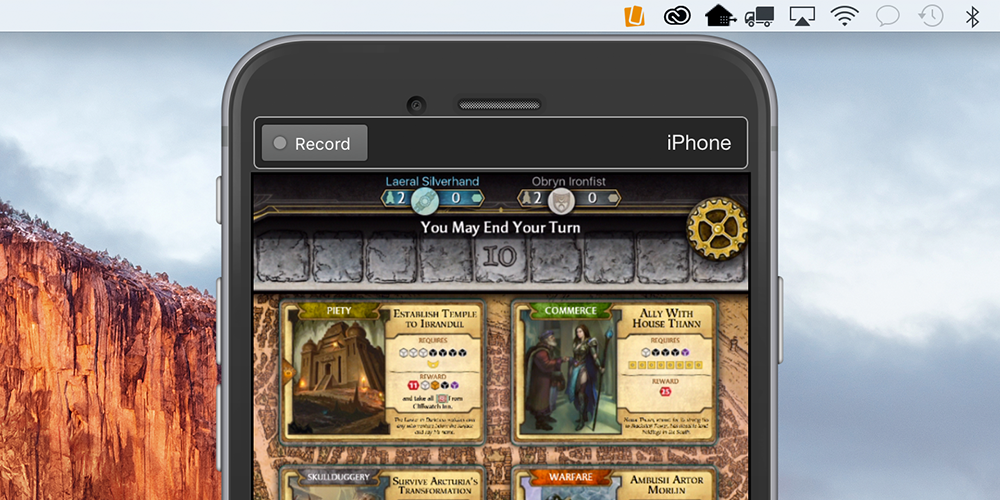 The screen mirroring and recording capabilities of Reflector and AirServer make them great options for mobile gaming. You can display your devices to Reflector and AirServer to play and record games on a larger screen.
Reflector is especially useful for AR (augmented reality) and VR (virtual reality) games, such as with the Oculus Go. Learn how to mirror your VR experience inside your Oculus Go headset to the big screen for everyone to see.
AirServer also offers a license for Xbox, so you can display your gaming or stream music while you play.
License Options
Reflector and AirServer require a license for each display you would like to mirror to, not for each device that will be mirroring. This generally means that only one license is required per room.
AirServer offers licenses specific to each compatible operating system. For example, if you want to use AirServer on a Mac, you must purchase a macOS license. If you want to use AirServer on Windows, you must purchase a Windows license.
Reflector offers more licensing options, where users can purchase licenses specific to each operating system. Reflector also offers a universal licensing option, which can be used on either a Mac or Windows.
Pricing
AirServer is $19.99 for a consumer license and $39.99 for a business license. Reflector is $17.99 for a Mac or Windows license and $19.99 for a universal license. Reflector licenses for Android and Amazon Fire TV are $6.99.
Reflector or AirServer?
Reflector and AirServer are screen mirroring apps that are useful in education, gaming and at home. AirServer offers features for certain gaming setups while Reflector has unique options designed for the classroom. Both offer great benefits for everyday at-home use. Reflector brings a wide variety of recording and customization features along with streamlined licensing options, allowing you to start screen mirroring right away. Ready to start sharing your screen?