Try AirParrot 3
Regularly
Want to try AirParrot 3 for free? The trial is full-featured with watermarks that disappear after purchase. Mirror, stream or try out any other features before you purchase.
Try AirParrot 3 FREE for seven days on Mac or Windows!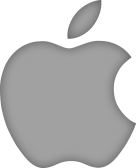 AirParrot 3 for Mac
Version 3.1.5

AirParrot 3 for Windows
Version 3.1.7
AirParrot Remote
An iOS remote for AirParrot
AirParrot Remote allows you to remotely control AirParrot with your iPhone or iPad. Easily control what's being sent from your computer to Apple TV or Chromecast without touching your keyboard or mouse. AirParrot Remote brings new features to AirParrot like playlist support, live previews and remote control of your computer.