Download AirParrot 3
Regularly
Already purchased AirParrot 3®? Download AirParrot below and enter your license key when prompted. Need help? Check out our support options.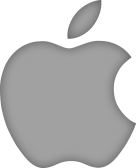 AirParrot 3 for Mac
Version 3.1.6

AirParrot 3 for Windows
Version 3.1.7
Looking for AirParrot 2?
Download it here.
AirParrot Remote
An iOS remote for AirParrot
AirParrot Remote allows you to remotely control AirParrot with your iPhone or iPad. Easily control what's being sent from your computer to Apple TV or Chromecast without touching your keyboard or mouse. AirParrot Remote brings new features to AirParrot like playlist support, live previews and remote control of your computer.